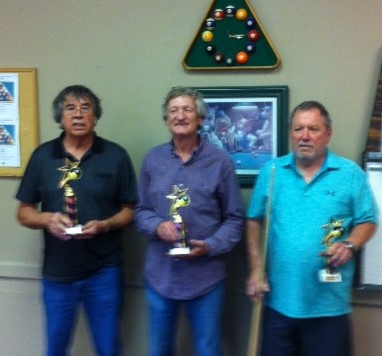 We had 22 players in today's 8-ball pool tournament held in Owasso.  We enjoyed assorted pastries for breakfast and Domino's pizza for lunch. Play was finished at 4:15 p.m.
1st Place:  John Baker
2nd Place:  Randy Jones
3rd Place:  Ronnie Tartar
4th Place:  Keith Costigan
5th-6th Place:  Harry Adams and Clyde Reed.
7th-8th Place:  Wayne Curb and Sandy Chamberlain
John Baker also had a "Break and Run" for which he selected a pool glove.