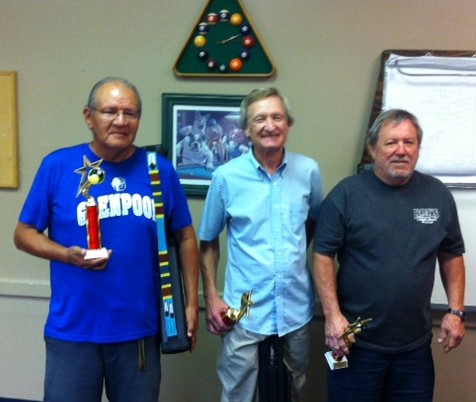 We had 16 players in today's 8-ball pool tournament held in Owasso.  We enjoyed assorted pastries and coffee for breakfast and Domino's pizza and soft drinks for lunch.
The tournament results were as follows:
1st Place:  Seneca McIntosh
2nd Place:  Randy Jones
3rd Place:  Ronnie Tartar
4th Place:  John Baker
5th-6th Place:  Jimmie Allison and Bob Lewis 
7th-8th Place:  Larry Martin and Bill Stephens

Play was finished at 2:15 p.m.