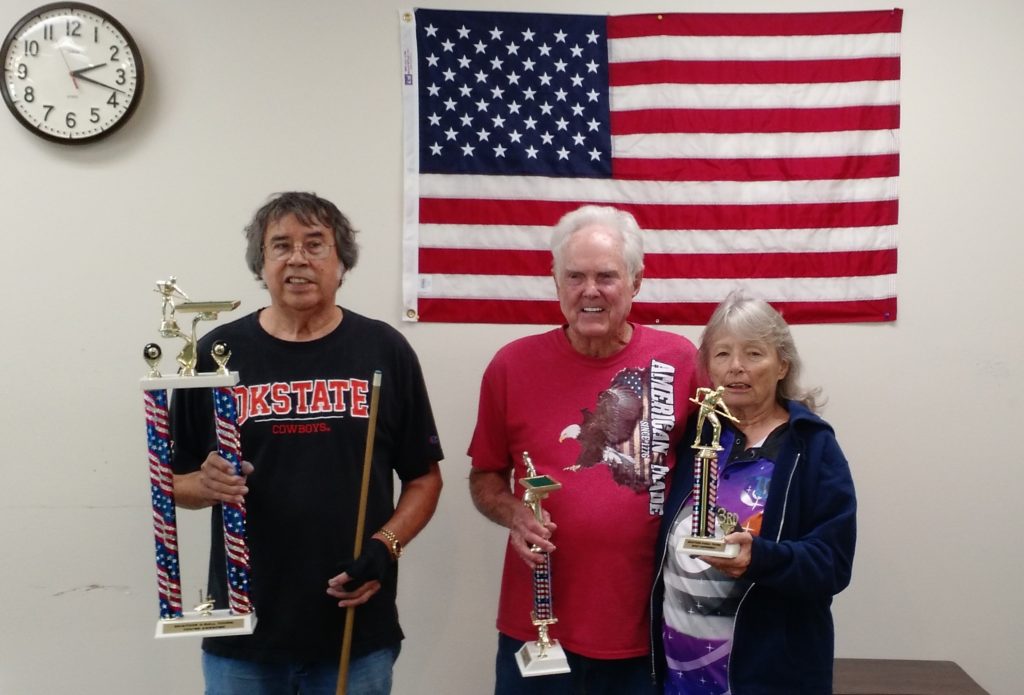 Skiatook Senior center held their monthly tournament today. Pastries were served for breakfast and brown beans with ham and cornbread for lunch.
We had 16 entries today and a lot of good pool was played with the following results:
John Baker
Enoch Cox
Sandy Chamberlain
Keith Carigan
Tied for 5th Tom Charter and Jimmie Allison.
Tied for 7th Bill Stevens and J.D. McColley.
Skiatook would like to invite everyone to their next tournament on July 24th.