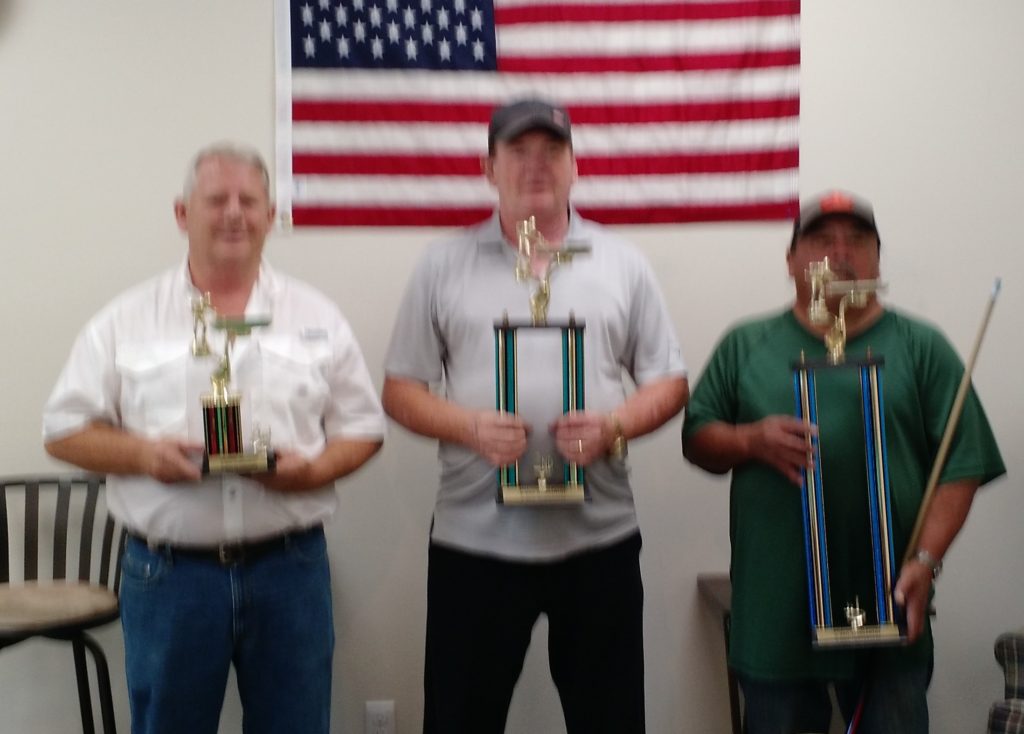 The Skiatook Senior Pool Tournament was held on Wednesday the 24 of July. Skiatooks tournament is held the 4th Wednesday of the month. We had a good turnout and a lot of excellent pool was played.
1st  Leon Blackfox    Vinita
2nd  Clyde Reed      Manford
3rd  Tom Charter    Skiatook
4th.  Ronnie Tartar  Owasso
Tied for 5th.  Roy / Randy
Tied for 7th    Fred / J.D.
We had a nice meal of beans and cornbread for lunch. Thanks to the ladies for preparing lunch.
Thanks to everyone for the tournament and especially the scorekeeper!